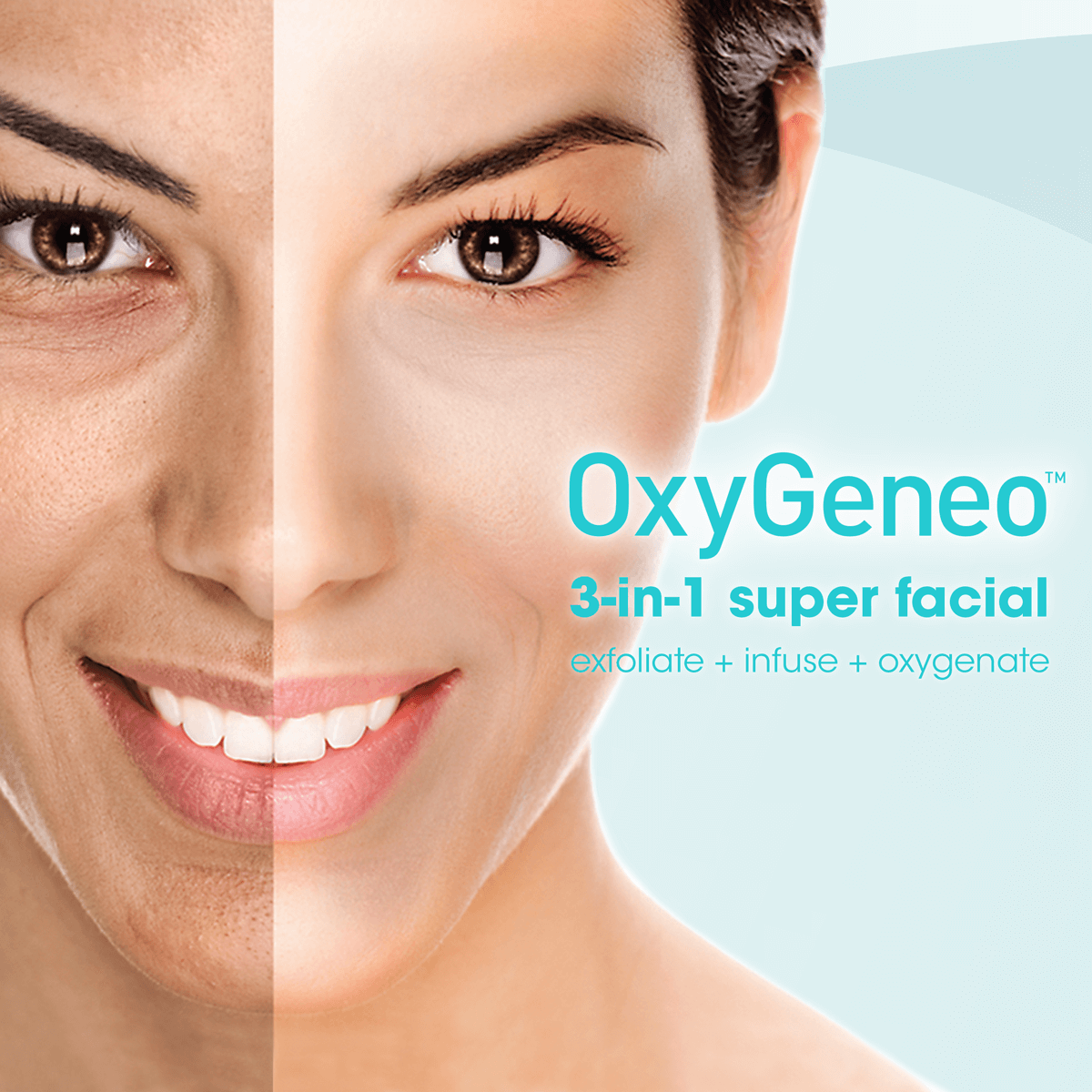 OXYGENEO 3-1 SUPER FACIAL AT WESTEND LASER CLINIC IN OTTAWA
Oxygeneo is an innovative facial that delivers 3 skin renewing anti-aging treatments simultaneously: exfoliation, infusion and oxygenation. This exclusive combination improves skin tone, evens texture and nourishes the complexion giving a balanced healthy glow.
HOW DOES OXYGENEO WORK?
The OxyGeneo™ exfoliates the upper skin layer to remove dead cells, open cloggted pores, smooth the surface and renew the skin. The treatment generates an abundance of CO2 bubbles that permeate the upper skin layer to trigger a physiological response known as the Bohr Effect.
Contact Westend Laser Clinic in Ottawa today to book your consultation or appointment at 613-727-2620